These are proud ninja weapons of our good friend Raphael. They might have served some other famous ninjas as well, but I know not of any. But me not being much of a ninja master, thats not surprising. Turtle power will have to suffice.

These sais have no history, other than being held up to send other people into awe over their amazement that I could actually possess such things.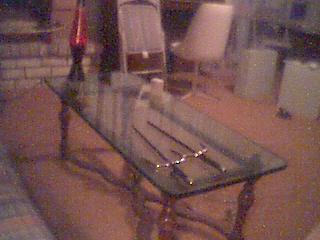 View previous object here..